It doesn't get any more self-evident than this. To wit, according to Bank of America the tsunami of fresh cash into the stock market casinos this year has been off-the charts of history:
If there's a single stat to capture the insatiable appetite for stocks this year, it's the sum of cash that went into equity funds.

Investors have poured almost $900 billion into equity exchange-traded and long-only funds in 2021 — exceeding the combined total from the past 19 years — according to analysts at Bank of America Corp. and EPFR Global.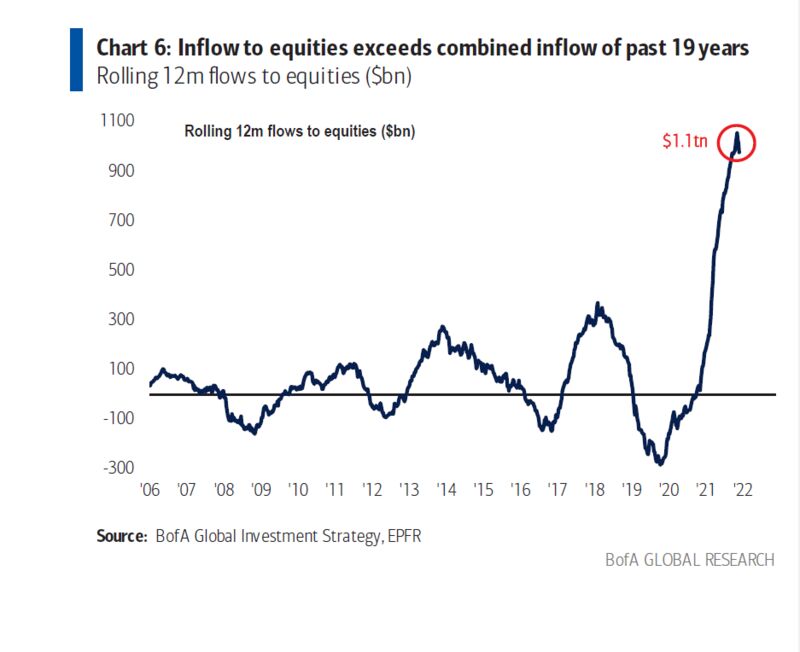 It is just astounding that none of this seems to faze the dunderheads in the Eccles Building. For crying out loud, wouldn't 19 years worth of  equity flows during a single year in which the world economy was being rocked by the unprecedented trauma of Covid-Lockdowns seem oddly—not to say, abberantly—discordant?
SUBSCRIBE TO CONTINUE READING
Already a subscriber?
Login below!