This tells you something. At 8:30 AM the BLS reported the hottest Y/Y inflation rate in the last 39 years (6.8%).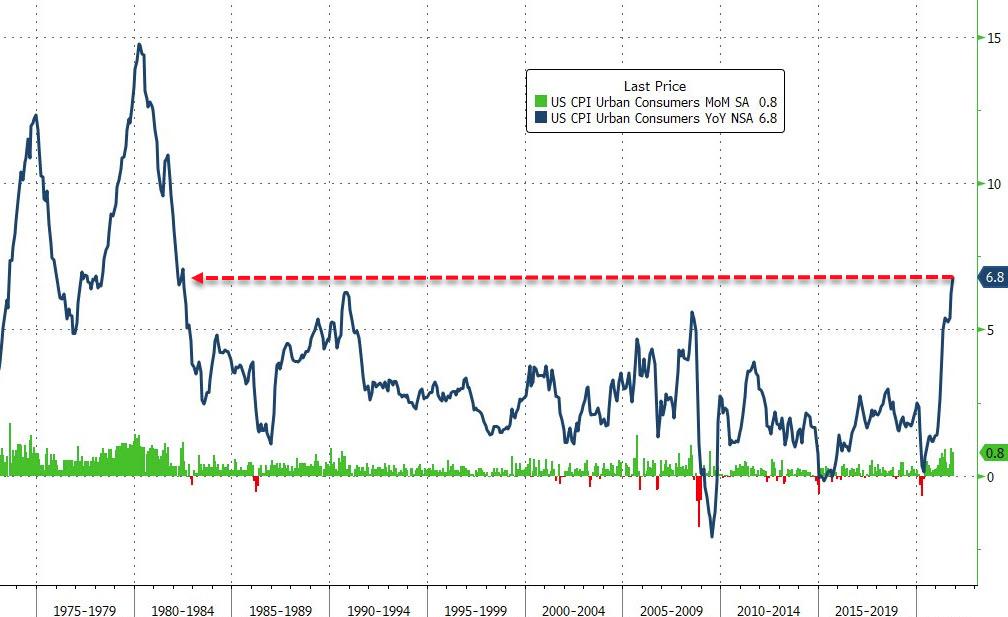 But hardly seconds later, the Wall Street Journal heralded the good news for stonks: Don't sweat it, the "whisper" number was 7.0%, and behold, the S&P 500 proceeded to close at another record high!
We have never seen such obstinate denial. With inflation roaring and the past year's obscene eruption of stimmies finally passing into history, there is nothing ahead except trouble for the US economy. Yet the morons on Wall Street and in mom's basement alike keep buying the dips because blatantly troubling facts are just rationalized away with nary a second thought.
SUBSCRIBE TO CONTINUE READING
Already a subscriber?
Login below!