These people are incorrigible.
The Fed heads are driving the financial system to the very edge of monetary Terra Incognito, but they are still supremely sure that:
the inflation roaring up the supply chain is "transitory";
$4 trillion worth of money-pumping in the last 20 months has rescued the main street economy;
there are no worrisome bubbles or financial stability threats on Wall Street.
Well, among countless others, what the hell is this?
The S&P 500's price-to-sales ratio is now 33% above the dotcom peak, which truly did not end well; and nearly triple where it stood historically until Greenspan inaugurated the present era of unhinged money-pumping in the late 1980s.
Of course, most of today's Wall Street punters and mom's basement homegamers alike were still in diapers back then. Still, perchance one of them will at least come across this fossilized bit of history and wonder.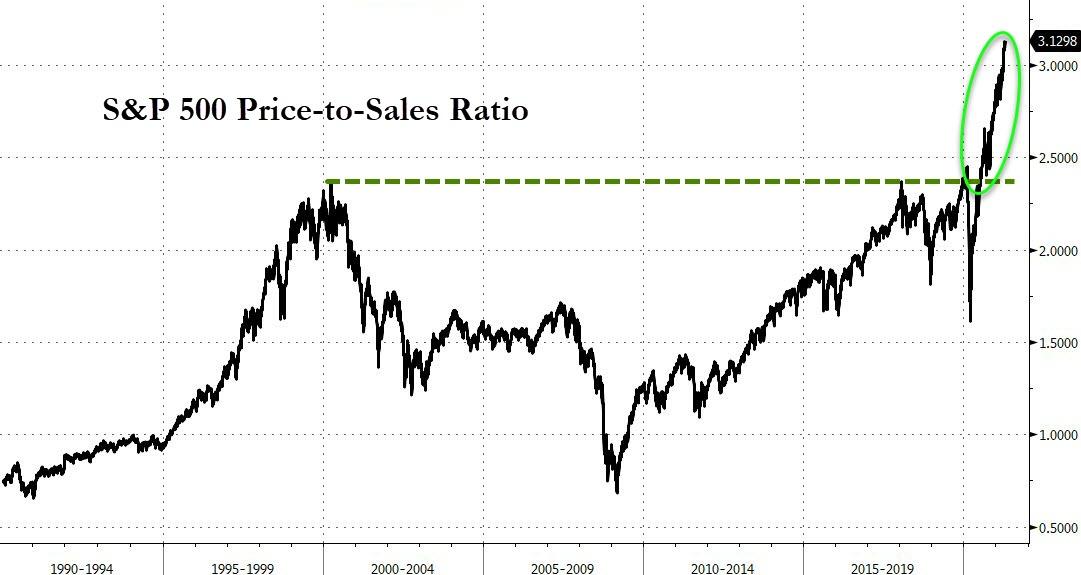 Well, if not, perhaps they will wonder about the very up-to-date sort of history shown below.
SUBSCRIBE TO CONTINUE READING
Already a subscriber?
Login below!